Branding is important, right?
Of course it is – if you want to have people join you in your mission/journey they have to have a reason to be with you. People want to be a part of something – why not you? Attract them to be a part of you as a leader and a brand. By branding yourself you have the power to transform lives – yours and those you want to help.
So, what is Branding? Simply put – branding is owning a place in the consumers mind. It elevates the self image of the consumer due to their association with you.
Branding allows you to own a little piece of peoples minds. By providing what they need to address their challenges and cure their pains they will always look to you as the expert.
Branding is simple:
Define your Target Market

Define their challenges and pains

Create valuable content (like a machine) to address their challenges and pains
Content is the key to branding yourself. Create tons of it and distribute it to the world – there are a lot of people looking for exactly what you have to offer.
Did This Help You? If so, I would greatly appreciate it if you hit the comment link at the top of the article and share this on Facebook 
P.S. Find more information about how to brand yourself and the tactics necessary to succeed at building a home business here 
THE TOP EARNER FRAMEWORK?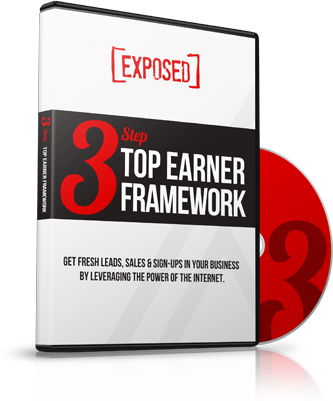 FINALLY Unlock the 3-Step Framework and Learn How to Get Fresh Leads, Sales & Sign-Ups in YOUR Business Leveraging the Power of the Internet.
Best regards,
Pat Dryer
patdryer@gmail.com